Note: Our Products Can Be Customized According To Customers' Needs. In Addition To National Standards,We Can Design And Manufacture According To American Standards, Japanese Standards, German Standards, Russian Standards, British Standards And So On.
German sign safety valve SP series German sign safety valve
Use
SP series German standard safety valve is mainly used in oil, natural gas, chemical industry, electric power, city gas and other fields. As an overpressure protection device, it has the characteristics of high accuracy of action, good repeatability, accurate seat return, and convenient operation and maintenance.
SP Series DIN valve is mainly used for oil.gas,chemical,power,gas and other urban areas.as the overpressure protection device.with the action of high accuracy. good repeatabiliy, the back seat is accurate and easy operated.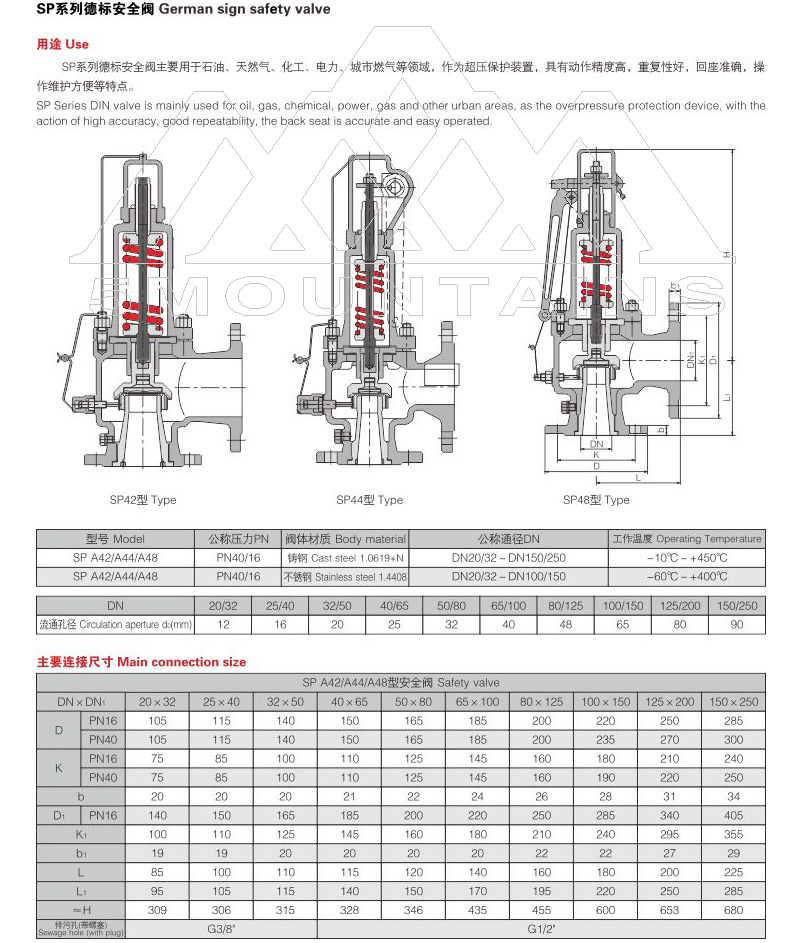 Product Keyword Tags>>
safety valve suppliers in China,safety valve manufacturers in china,Pressure Safety Valve Manufacturer,Pressure Safety Valve suppliers